Book Club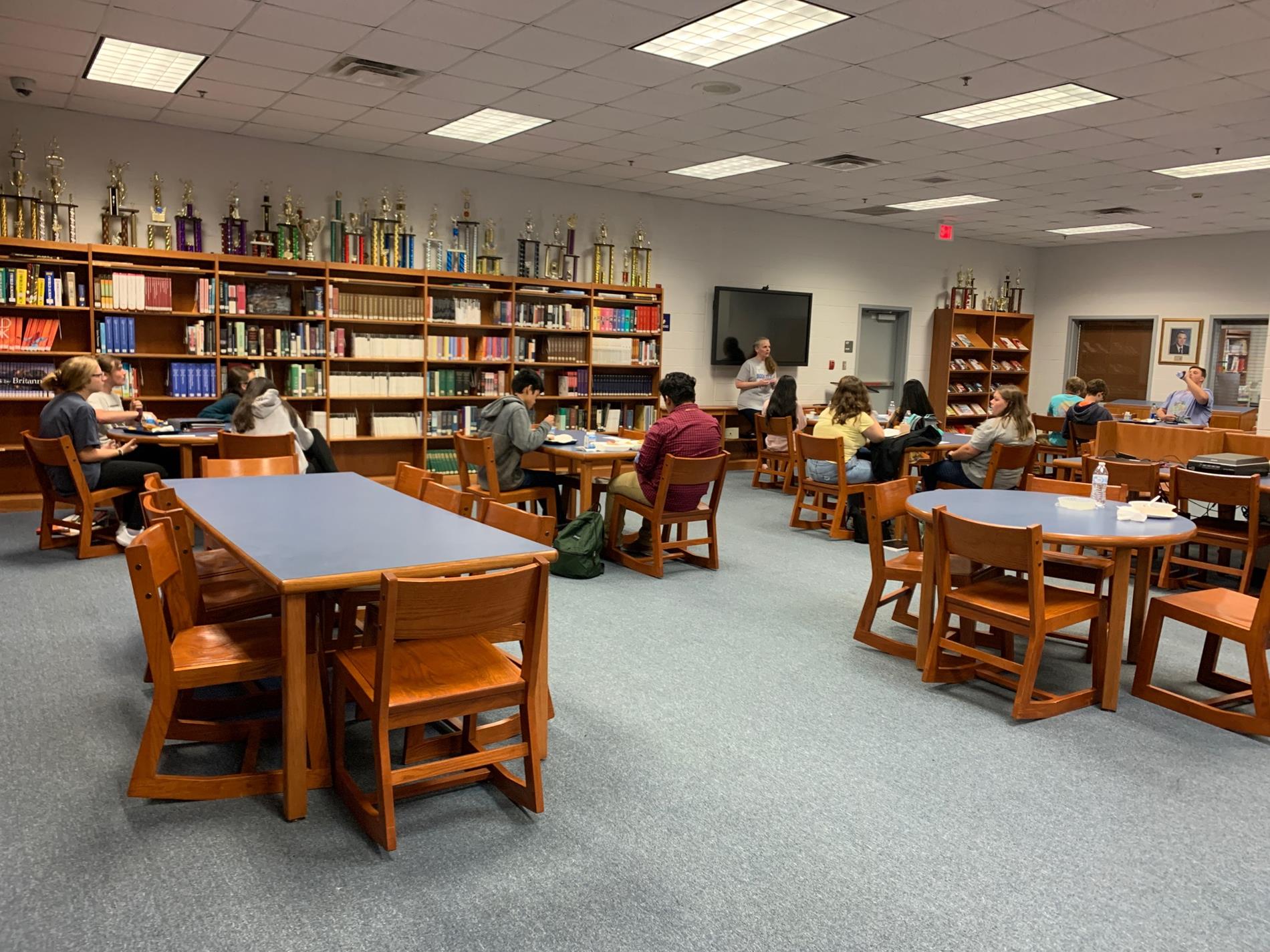 ---
On Thursday, August 26, the Trion High School Book Club held an introductory meeting for all students who plan on participating in this year's readings. Trion High School's librarian and media specialist Gena McCauley is once again instructing this year's Book Club, and plans to have a great year of reading.
In Thursday's meeting, Mrs. McCauley discussed what the students would be signing up for and what she plans for this year's Book Club. This year, Trion Book Club will be reading a variety of genres, and will have discussion questions with each book. The club will be meeting every other Thursday during lunch. Mrs. McCauley expects each student in the Book Club to actually read the book in order to answer the discussion questions during meetings.
This year, Mrs. McCauley hopes to watch a movie corresponding to each book that the Book Club will read.
The THS Club has approximately 20 people participating this year, and they hope for a great year.
On Thursday, September 2, the Book Club held another meeting and chose the next book they will be reading for the next few weeks. Trion Book Club will be reading I Know Why the Caged Bird Sings by Maya Angelou. I Know Why the Caged Bird Sings has been on the Challenged Book list 39 times for its controversial topics.
Next Thursday, Trion Book Club will have another meeting during lunch time, where Book Club members will need to have 19 chapters read.