TSA Trip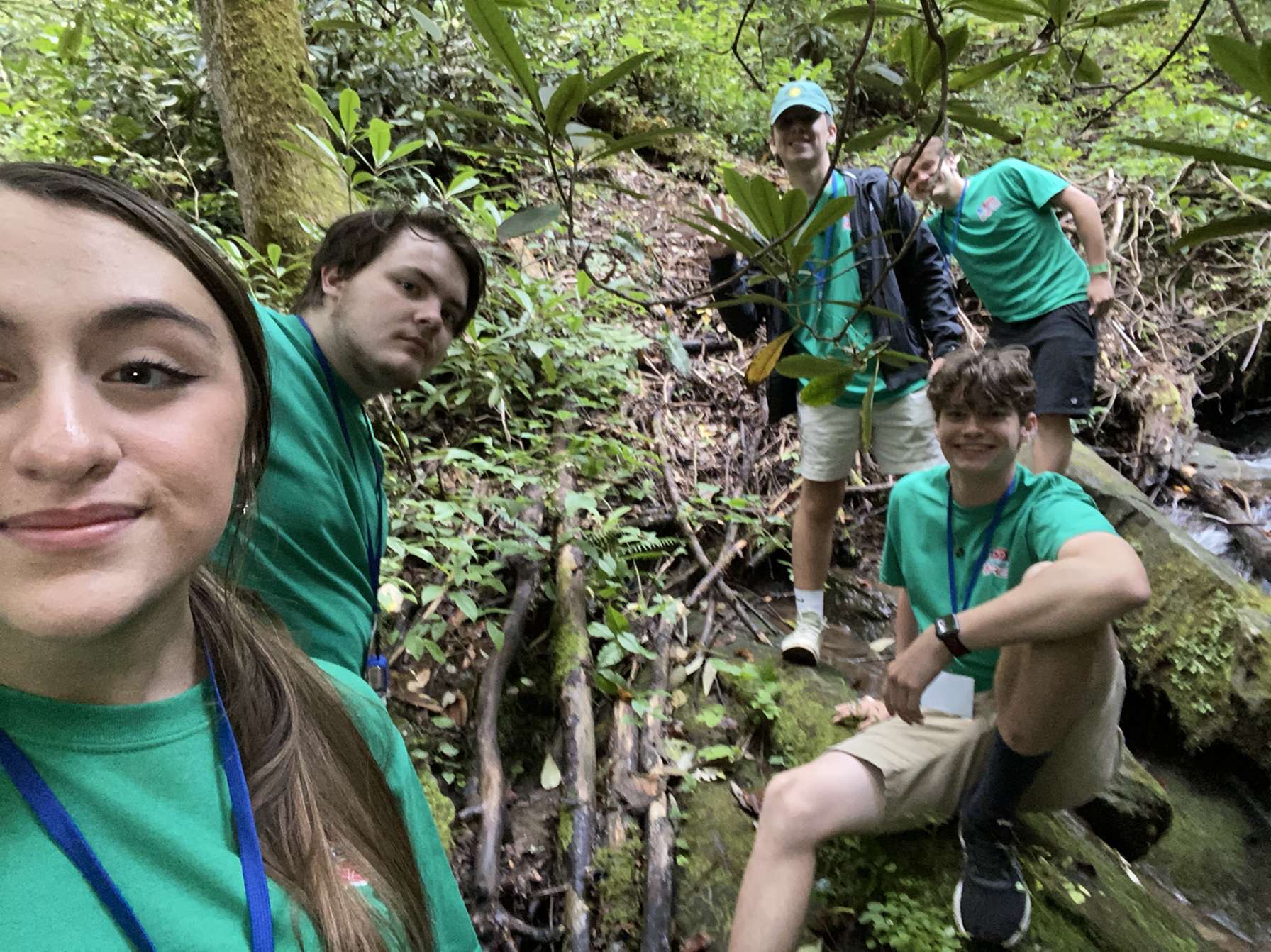 ---
On Friday, September 17, Trion High School's Technology Student Association, also known as TSA, travelled to Clayton, Georgia, for a Chapter Officer Retreat for Excellence (CORE) trip.
TSA members Hannah Rivers, Evan Witt, Gavin Gillespie, Patrick Riley, and Zack Bradford attended the TSA CORE trip, chaperoned by TSA advisor Scott Petty.
On their way to Clayton, TSA made a pit stop in Helen, Georgia, to tour the town before heading to the camp.
The CORE program is designed for Georgia TSA local chapter officers and provides an opportunity to work on leadership skills, gain knowledge to carry out their own personal and individual offices, and bond with other chapter officers from Georgia.
The Trion group won the Spirit Stick that represents how hard the group worked to complete all of the assigned tasks, or Program of Work. For example, they had to come up with ideas for fundraisers. They also had to brainstorm ways to increase student participation, and also had to fill out a calendar with due dates and competitions they could hold during the school year.
TSA also had a team-building exercise, which was an Olympic games-themed competition. There were ten cohorts and each cohort had 5 or 6 schools. 400 students attended CORE, but there were sign up limitations due to COVID restrictions. The cohort that Trion was a part of got 3rd in the whole retreat.
TSA has more trips planned for this fall. In October, TSA is having a Tech Day at the State Fair in Perry, Georgia. TSA will also be going to Jekyll Island for a Fall Leadership Conference later in the school year, where they will enter their robot in the VEX competition.