THS Cross Country: Adairsville Run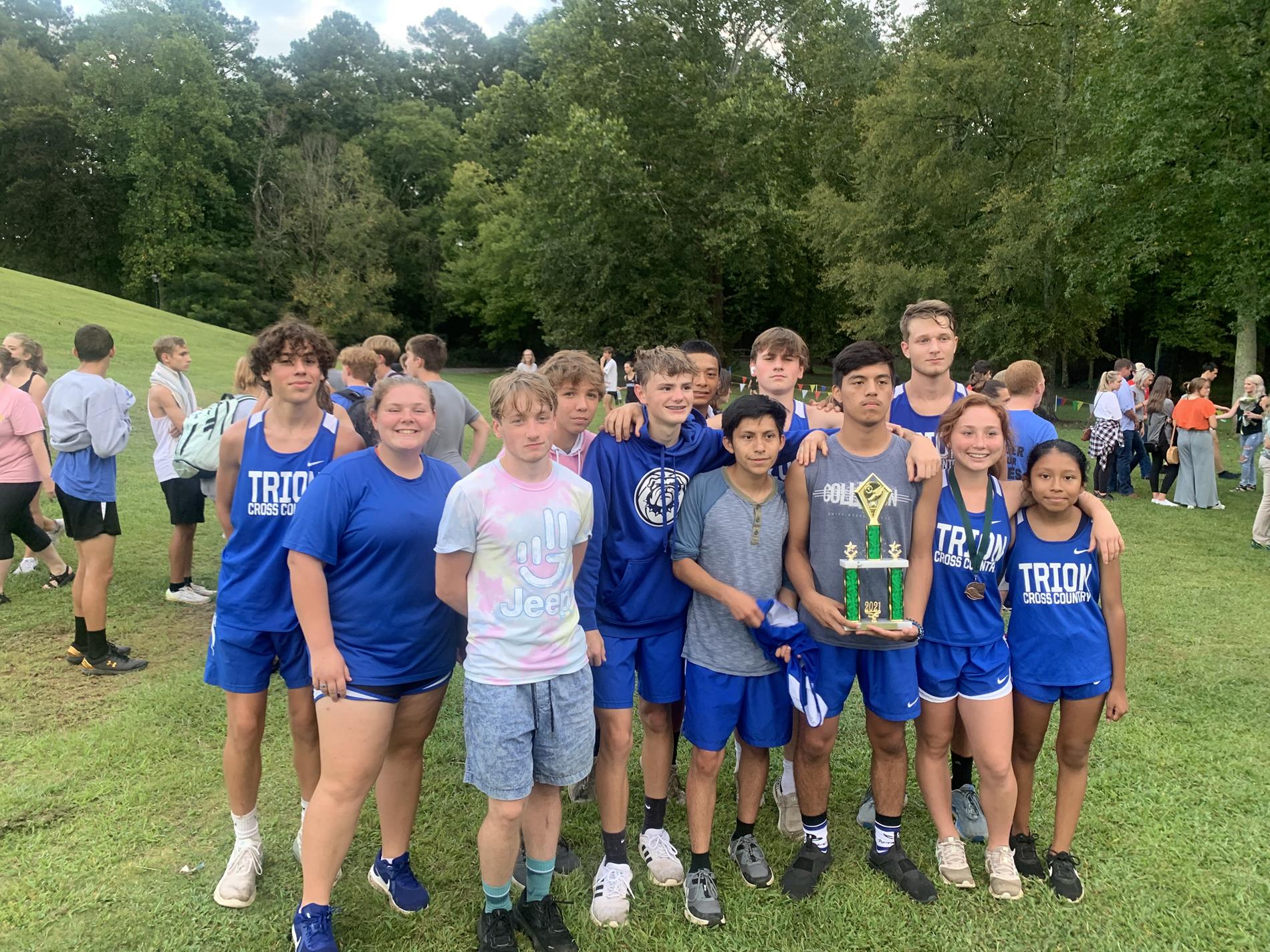 ---
Trion Boys Cross Country Takes 2nd at the Adairsville Invitational
and Alyssa Estes takes 4th Place Individually for the Girls Team
The Trion Varsity Boys Cross Country Team took second place in a field of 8 teams at the Adairsville Invitational on Thursday, September 16, 2021. Teams participating in the 5 K run at Manning Mill Park were Adairsville, Bremen, Trion, Gordon Central, Lafayette, Pepperell, Ringgold and Haralson County.
Tucker Henderson from Lafayette took the first place for individual runners with a time of 18:24. Bremen had the first place team score with more runners in lower spots than Trion. Eli Hutchins led the Bulldogs to the second place trophy win with an overall 8th place run and a time of 20:10. Colby McDade had a team second place with an overall place of 13th and a time of 20:56. Carlos Hernandez rolled into third for the team and 17th overall. Carter Loughridge showed a determined improvement from last year and ran 4th for the Dogs with a 20th place finish and a 22:53 time. Team Captain Will Price was the 5th fastest runner on the day with a 23:10 time and an overall finish of 27th place. The team score for the second place victory was 85 points.
Alyssa Estes represented the Lady Bulldogs in the Varsity run and ran for a 4th place Individual medal with a time of 24:16. Alyssa ran good from the start and held a good pace to finish in the top 5.