Cross Country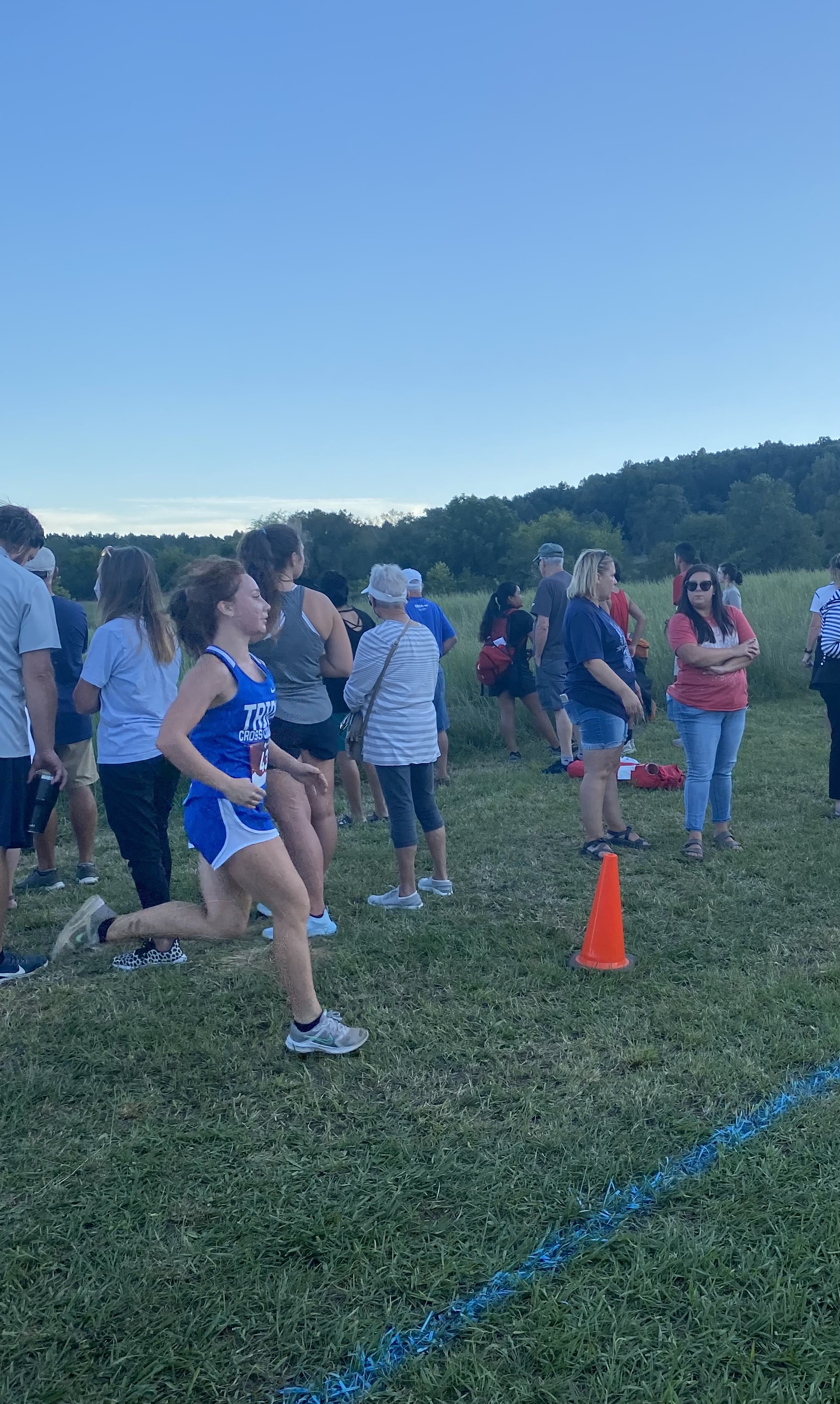 ---
The Trion Cross Country Team suited up for their first meet of the 2021 season. They ran in the Rocky Face Race that was held in Dalton and hosted by Heritage High School. The team is still led by Coach John Chance.
In the Varsity Girls race, Alyssa Estes finished 15 out of 107 runners. The runner who finished first in the race finished in 24:13 and Alyssa finished in 26:18. Briana Lathem finished 2nd for the Trion runners with a time of 28:26. Kimberly Ramirez finished 3rd for Trion with a time of 33:18. Cindy Nolasco finished with a time of 35:47, and Daisy Juarez finished in 43:09.
Eli Hutchins finished in the top 25 with a finish time of 21:52 out of 131 total runners. He was first for the Trion varsity boys runners. The race winner of the varsity boys finished in 19:35. Colby McDade finished second for Trion in 22:24. Carter Loughridge finished third out of the Trion runners with a time of 24:55. William Price finished in 25:04 and Brandon Ramirez finished in 25:12.
This was the first race for sophomore Daisy Juarez who was surprised by how difficult an official race really was. "All of us felt like when we first got in the forest with all the trees that would never get out." She explained that the terrain really affected their finish times.
Members of the cross country team volunteered last Saturday at the Twisted Ankle Race, an annual event at Sloppy Floyd State Park. William Price, Jaelyn Jones, Alyssa Estes, Julio Castanada all arrived early to help the younger runners by directing their paths.
The Trion Cross Country Team is running today and Saturday, so we wish them luck in their season.