Football v.s. Coosa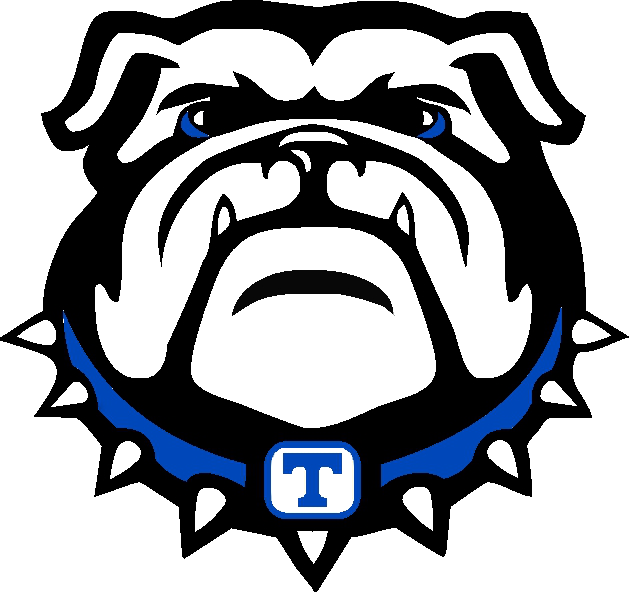 ---
The Trion High School Bulldogs opened the 2021 Football season at Sam R. McCain against the Coosa Eagles. The Bulldogs showed up and showed out, defeating the Eagles 48-13. This win was very rewarding for the Bulldogs, as they got revenge for the 4 overtime loss against the Eagles in the 2020 season.
The first quarter started off with a 67 yard drive to the end zone that was capped off by a 2 yard rush courtesy of #26 Rob Brown. The Eagles fumbled on Trion's kickoff, which led to another touchdown by Brown, this time on a 6 yard rush. The second quarter started with the Bulldogs up 14-0, which was quickly made 21-0 when Quarterback Logan Eller connected for a 22 yard touchdown to #12 Connor Deparlier. Brown scored his third touchdown to increase the lead to 28-0. The score was 35-0 when #52 Bladyn Bowman forced an interception that was caught by #7 Cole Cavin and returned for a touchdown. This was the last score of the half, and the Bulldogs went into halftime with a resounding 42-0 lead.
The Bulldogs only scored once after halftime, yet again on a run by Brown. The Bulldog defense held the Eagles to only two touchdowns on the night, and was led by Seniors Brantley Willbanks, Zach Sharp, Bladyn Bowman, and Cole Cavin.
Logan Eller had a great game, throwing for 192 yards on 12 of 14 attempts. 2 of those attempts went for touchdowns, while also throwing no interceptions. Eller also rushed for 37 yards. This effort awarded him the NWGA Football Player of the Week honor. Senior Running Back Rob Brown also had a great game, rushing for 107 yards on 17 attempts. Four of those rushes resulted in touchdowns for the Bulldogs.
Although Trion City Schools will be closed on Friday, the Bulldogs will still take the field at Sam. R McCain against Model at 7:30. The Bulldogs face the Model Blue Devils, yet again looking for revenge on a 31-0 loss last year. We hope everyone will come out and support the team, and as always, Go Dawgs!