FCCLA Baskets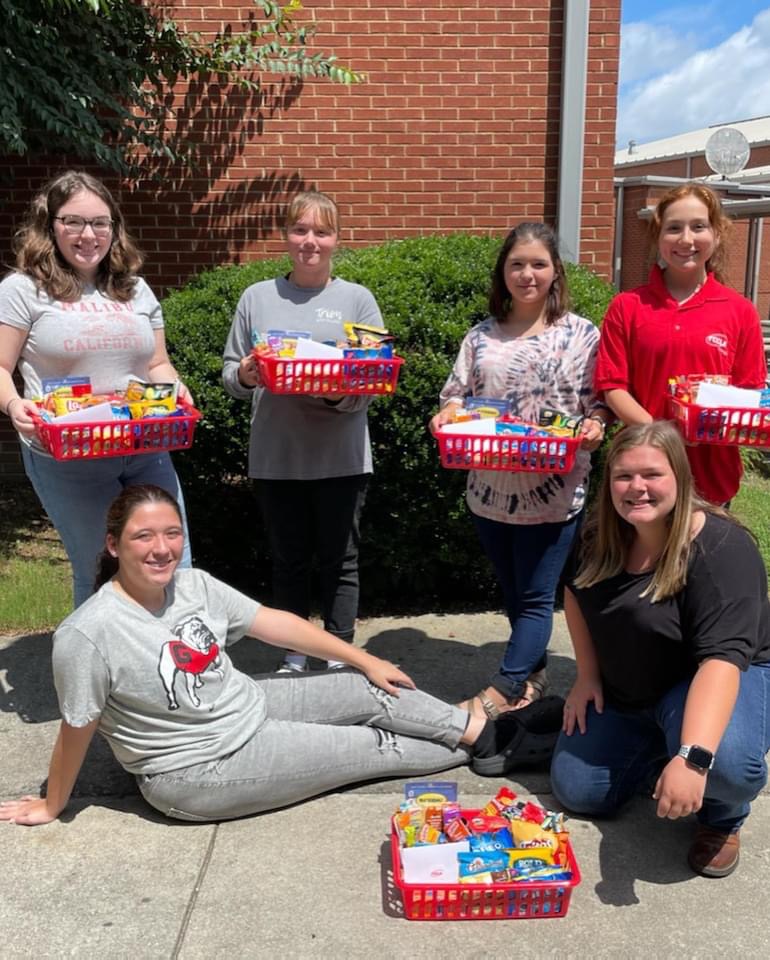 ---
The Trion High School FCCLA is already busy in our community this year. Wednesday, September 1st, the club delivered baskets to many locations that give service to the community and surrounding communities.
Students of THS and FCCLA members were given the opportunity to bring in supplies that would be used to fill baskets for the organizations that would receive them.
This is the second year in a row for basket delivery, this year with new locations. Baskets were delivered to Trion Police Department, Lafayette Police Department, Redmond EMS Trion, Trion Fire Department, Trion Redmond Family care, and Henderson & Sons Funeral Home.
Baskets consisted of many snacks, candies, and drinks. All of these products were donated by students. Donations were taken for around a month, and due to the generous amount of donations, six baskets were created.
FCCLA Officers prepared the baskets and delivered them to the locations after school last Wednesday.
"I think the idea for these donations is great," said officer Sara Thompson. "The Police department, EMS, Fire Department, and Funeral Homes work very hard, and FCCLA giving these baskets is a nice way to say thank you." Thompson added, "We really enjoy helping the community in any way we can."
FCCLA will continue to do many projects similar to this throughout the year. For example, they have begun selling chocolate bars to raise money for the organization. They will also continue to do many more activities, hold meetings, be involved in the community, and more.
If you are interested in FCCLA, see Mrs. Blankenship, Trion's FCCLA club adviser, before September 24th to become a member.