Softball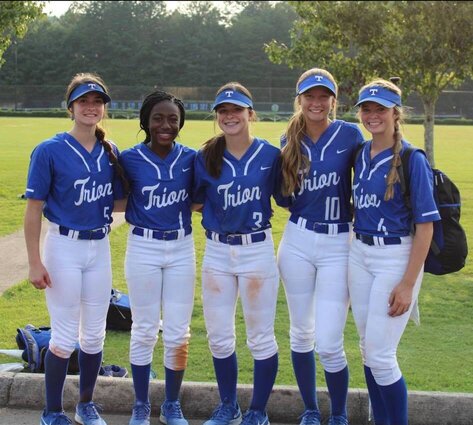 ---
On Thursday, September 2, the Trion Lady Dogs Softball Team took on the Armuchee Indians. The girls played a great game, winning 6-1.
The Indians started at the plate with a home run; however, this did not stop Trion. The Lady Dogs took on the bottom of the first inning with I'ziah McCutchins scoring, followed by Aubree Weaver hitting a single and allowing Anna Grace Brown to score.
Weaver also hit a single in the 4th inning, letting Lexi Baker score.
The girls came out swinging in the bottom of the fifth inning. Jenna Mosley hit a triple with McCutchins scoring again.
Ransley Lawrence followed this with a single, with Mosley scoring. Aubrey Burke then sacrificed her hit, letting Aubree Hines score. This brought the score to a 6-1 lead for the Lady Dogs.
On the mound for Trion was Aubrey Burke, who lasted seven innings and only let one run by, striking out eight.
The Lady Dogs had 11 hits with Aubree Weaver leading the Bulldogs with three, and the girls did not have any errors on the field. The Trion Lady Dogs also competed against the Model Devils Tuesday.