Teacher Interview - Mrs. Patrick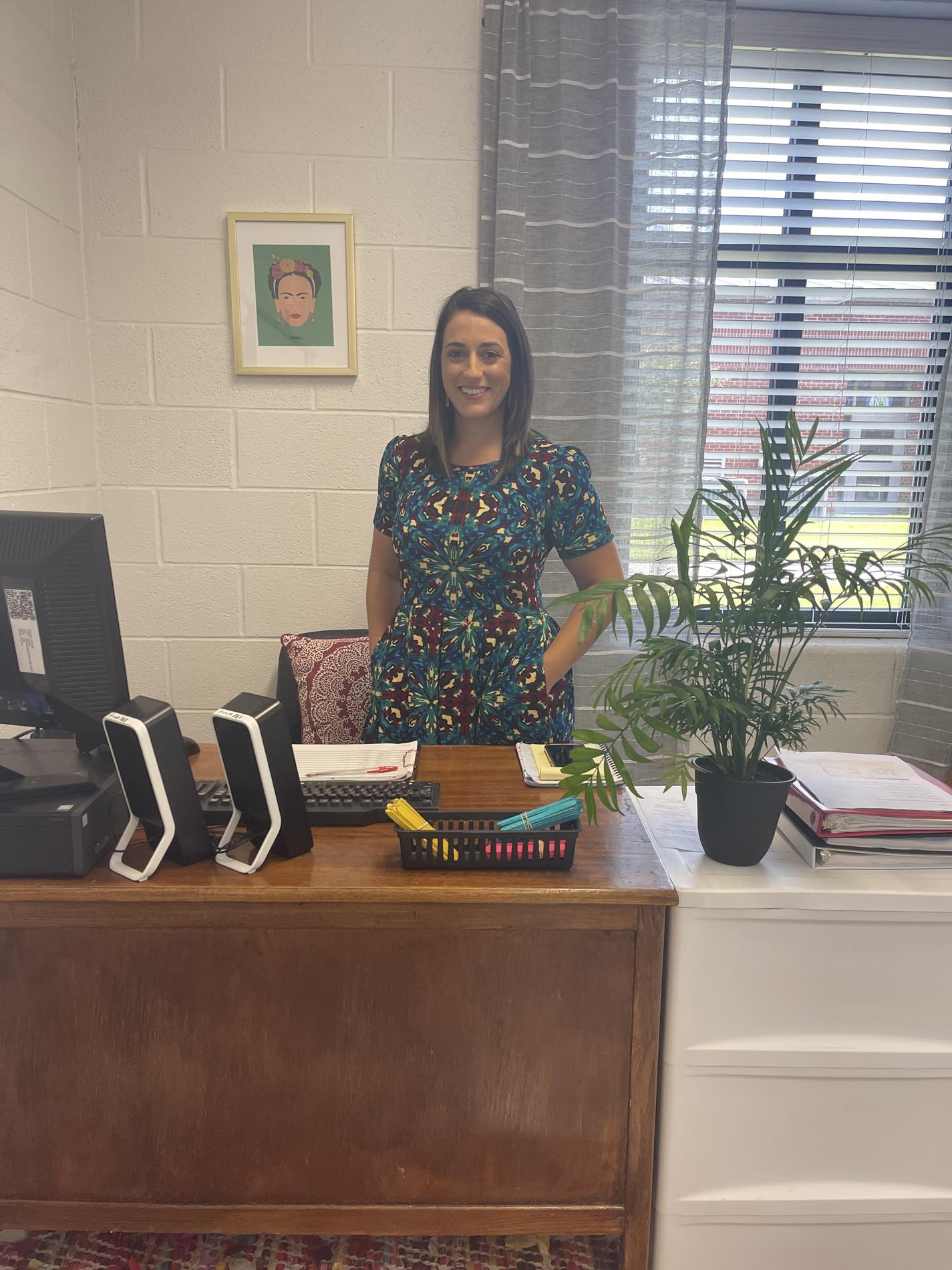 ---
This year, Trion High School welcomed the new Spanish teacher, Kayce Patrick, who has taken up the position of former Spanish teacher, Connie Payne. However, Mrs. Payne still works with Dual Enrollment Spanish III students on Tuesdays, Thursdays, and Fridays, and will be teaching DE Spanish IV next semester.
Mrs. Patrick taught in Trion elementary school last year, before she joined Trion High School this year. Before coming to Trion she finished teaching at Georgia Military College, and previously taught Spanish, also. Mrs. Patrick graduated from Georgia Southern University and received a bachelor's degree in history, minored in Spanish, and also received a master's degree in Spanish.
Some hobbies that Mrs. Patrick enjoys include thrift shopping and exercising. Mrs. Patrick would like to help improve the knowledge of Trion High School's students by teaching more Hispanic culture and helping them speak Spanish more fluently.
Mrs. Patrick expressed, "The students at Trion High School have been such a huge blessing for me. I was really sad to leave the [Trion] elementary school, but I love the high school."
Trion is so excited to have Mrs. Patrick in the high school, and the students are so happy to have her in the Bulldog family.