FBLA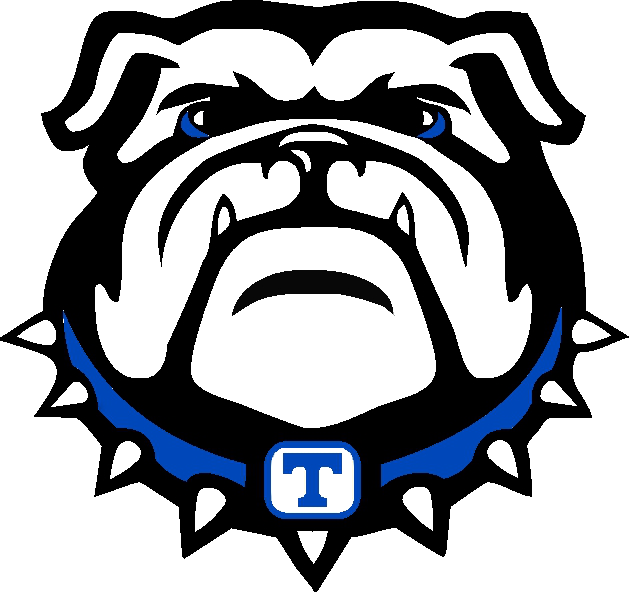 ---
The THS chapter of Future Business Leaders of America hosted their first official club meeting for all of the members last Thursday, September 16. Mrs. Patterson, the club's teacher sponsor, selected 8 officers to lead FBLA this year: Seniors Bryant Corbin, Hannah Rivers, Rylee Willingham, Evan Witt, and Juniors Lexi Baker, Aubrey Burke, Tanish Patel, and Maggie Ragland. Over the past few weeks, these students have had two officer meetings to plan the schedule and meeting times for the next few months.
The first meeting for the members was held in Mrs. Patterson's room during Bulldog Learning Time last Thursday and was led by officers Tanish Patel and Maggie Ragland. They presented to the members the upcoming community service projects, competitions, and reminders for FBLA. In September, the officers will be providing an appreciation gift to each of the teachers in the language department, consisting of both English and Foreign Language staff. The club-wide community service project for this month was putting goody bags together for the following fall sports teams: Softball, Cross Country, and Volleyball. These were made by FBLA members and officers last Friday during 4th period. Also discussed was the competition Mrs. Patterson is holding on Google Classroom where students will take a test to determine eligibility for FBLA region competitions.
FBLA has also recently started their fundraisers for the year. Members and officers will be selling chocolate bars to raise money and divide the profits between FBLA and FCCLA. The school has also brought back pizza Fridays, where students can purchase a slice of pizza at break to raise money for all CTAE clubs: FBLA, FCCLA, and TSA. All of these purchases will be given back to these clubs.
For more information on joining FBLA, please speak to one of the officers listed above or Mrs. Patterson. All membership dues must be paid to Mrs. Patterson by Friday, September 24.