THS FBLA THANKFUL THURSDAY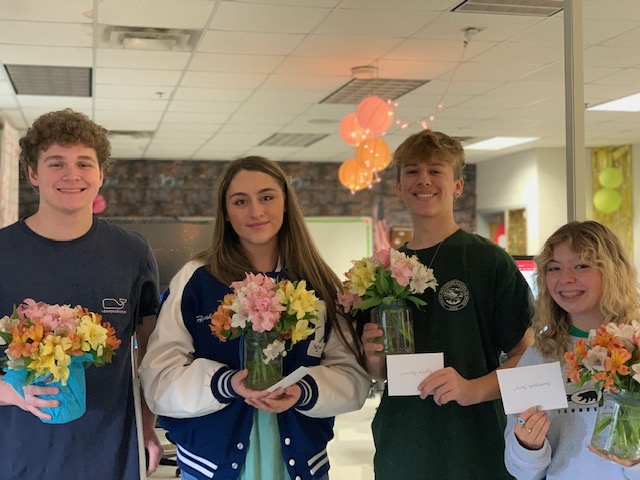 ---
THS FBLA participated in their second meeting of the year & provided a Thankful Thursday note & Flowers to THS ELA & Foreign Language Teachers.
Those that missed the meeting are encouraged to look in the THS Google Classroom & the new website: https://ths.trionschools.org/fbla for the information that was presented. JR FBLA Officers Maggie Ragland & Tanish Patel presented today's information regarding up coming events and community service opportunities.
SR Officers presented our THS ELA & Foreign Language Teachers with Thankful Thursday notes & flowers of appreciation. FBLA is thankful for all that these teachers have done and continue to do for not just our members but the school system as a whole.